For those who landed on this page via the search engines, this post is a continuation of our article re Setting up a Linux FTP Server. I suggest you read Part 1 first if you haven't done that yet.
Installing the JSCAPE MFT Server Manager on a Mac
First, go to the JSCAPE MFT Server download page, fill out the form, and then, once you're shown the list of installers, download the one for Mac OS X. It's the one named install.dmg. Make sure it has the same version as the JSCAPE MFT Server you installed on your Linux machine (see Part 1) to avoid possible compatibility issues. Of course, if you're following the instructions on this entire article in one sitting, there shouldn't be any problem.
Here's the installer being downloaded on Google Chrome:

As soon as the download completes, double-click the downloaded file. That will mount the JSCAPE MFT Server Installer. Double-click on that as well to start the installation.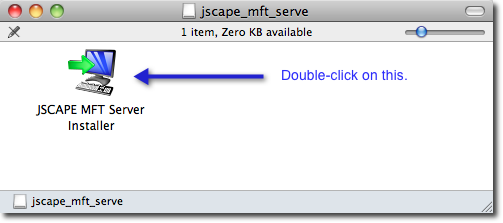 A notification will then appear, warning you that this application was downloaded from the Internet. Go ahead and click the Open button.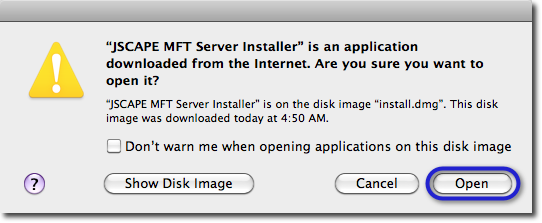 You may then be asked to enter your admin account's login credentials. Enter the necessary information and click OK.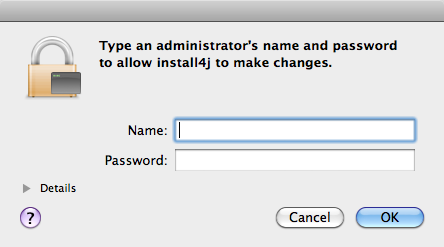 That should launch the JSCAPE MFT Server Setup Wizard. Click Next.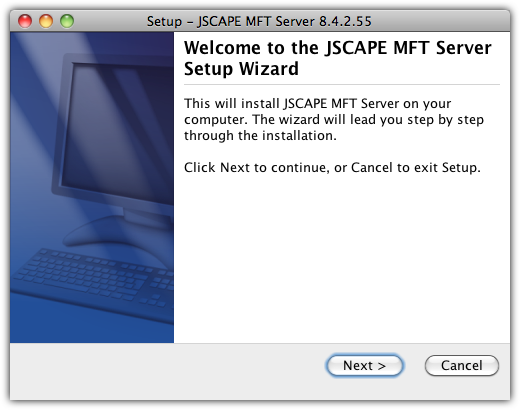 Select the "I accept the agreement" option and click Next.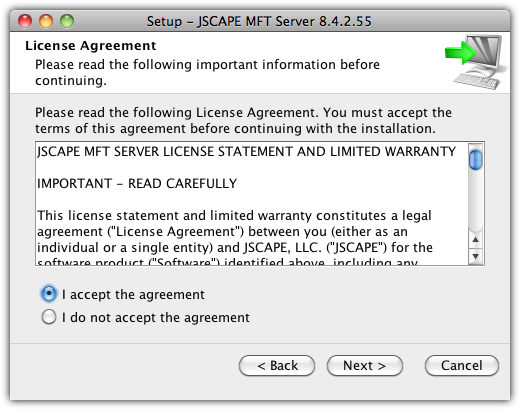 Click Next to accept the default location in which the JSCAPE MFT Server Manager will be installed.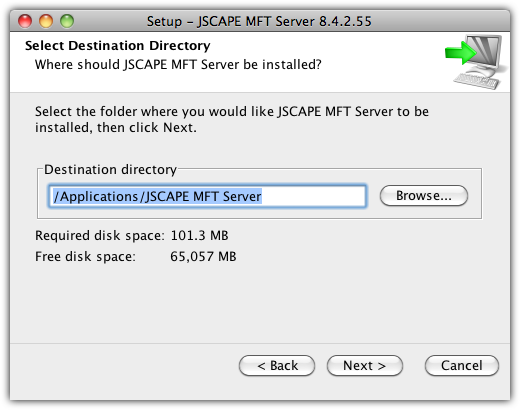 Now, when prompted to select which components should be installed, just select JSCAPE MFT Server Manager. Remember that we already installed our server on our Linux machine, so uncheck JSCAPE MFT Server. Click Next.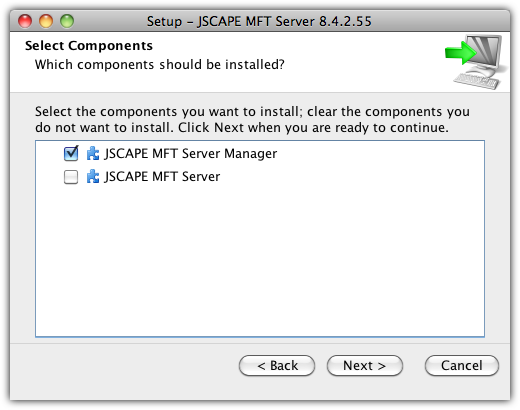 Remember those values you set earlier when you configured your Linux FTP server (i.e., host, port, user, and password)? Enter those same values again now. Click Next.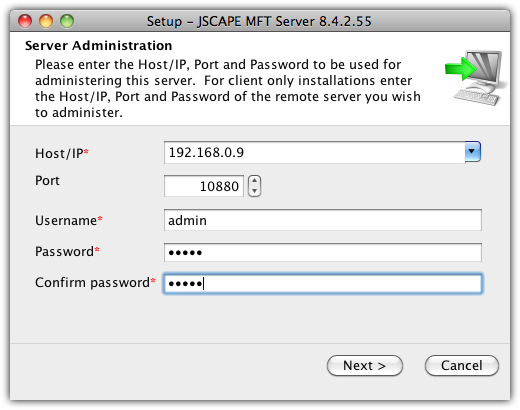 The necessary files/components should start installing immediately.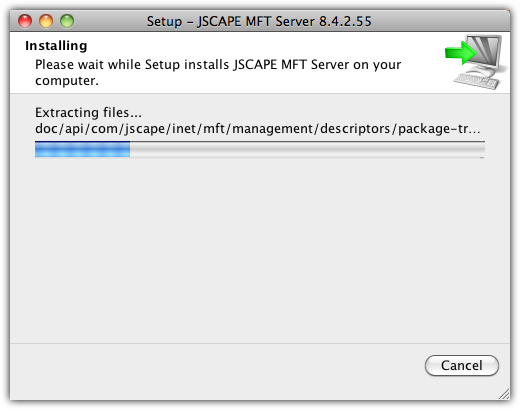 Assuming all goes well, you should then see a screen with the Finish button. Make sure the "Launch JSCAPE MFT Server Manager" check box is checked, then click Finish.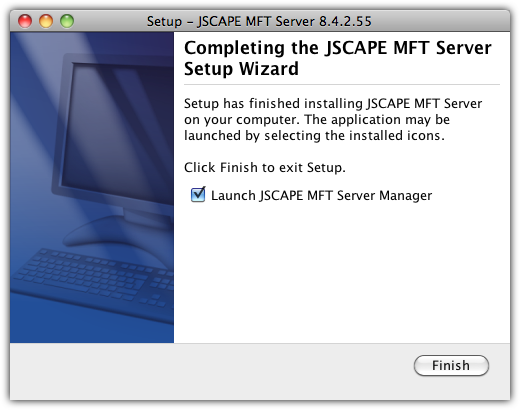 That will launch your JSCAPE MFT Server Manager.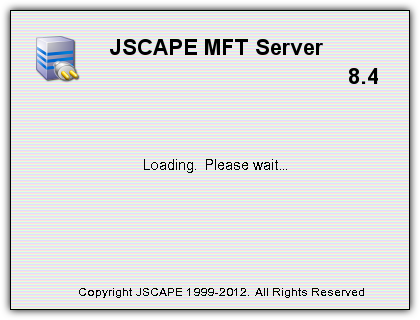 After the application loads, wait while it tries to connect to your server. Make sure you already executed the start_service.sh command on your Linux server. Otherwise, there won't be a service to connect to.
The first time the Manager connects to the Server, you'll be offered the chance to create your first domain, add one file transfer service, and specify a few minor settings. If you want to skip this part, simply click the Cancel button. Otherwise, enter a Domain Name and then click Next.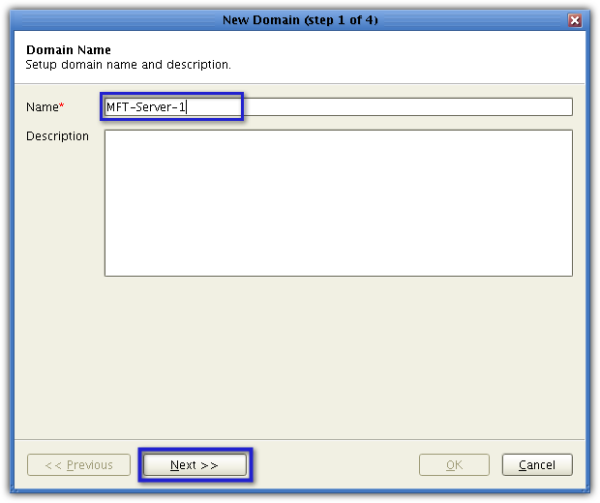 You'll then be asked to set up one service for this domain. For plain FTP, select FTP/S from the Protocol drop-down list. After that, select or enter the hostname/IP address of the Linux server where you installed JSCAPE MFT Server.
Leave the Port value to the default, which is 21 and then select Regular from the Type drop-down list.
Click Next.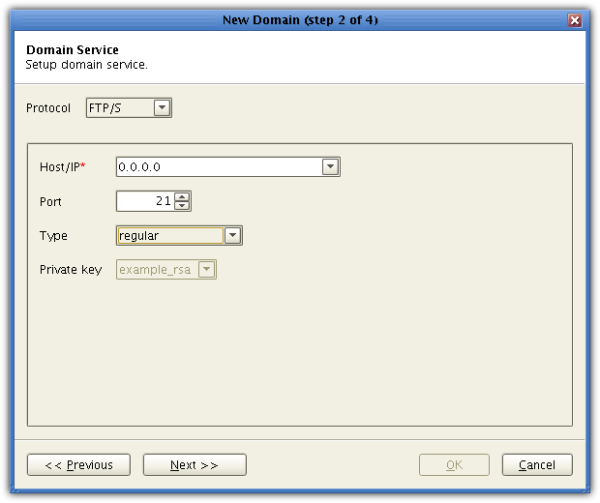 We will now simply accept the default values for now, so just click Next.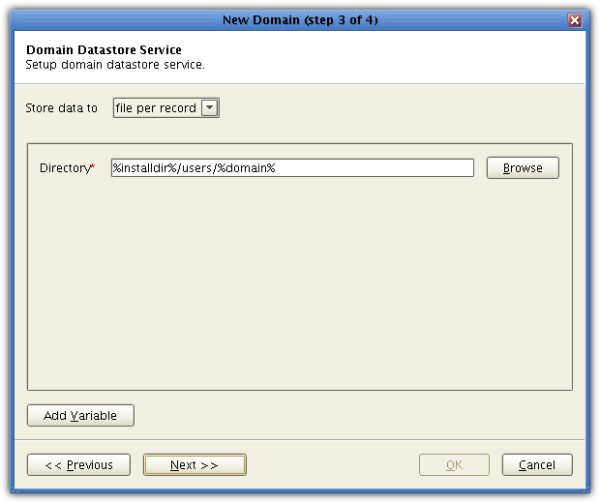 And finally, click OK.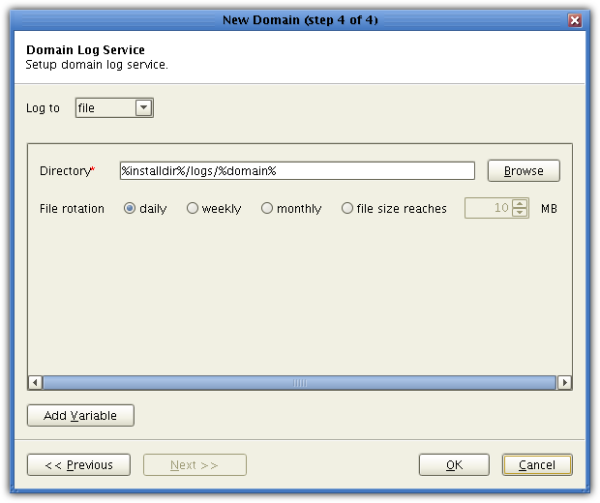 If everything goes well, you'll see a label marked "Connected" as well as the IP address and port number (e.g. 192.168.0.9:10880) of the server at the bottom-left corner of the window.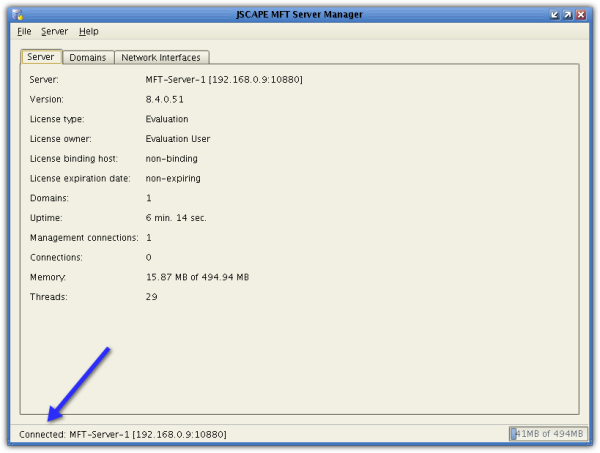 To view all the administrative functions/settings for this server, go to the Domains tab, select the domain you created, and click Edit.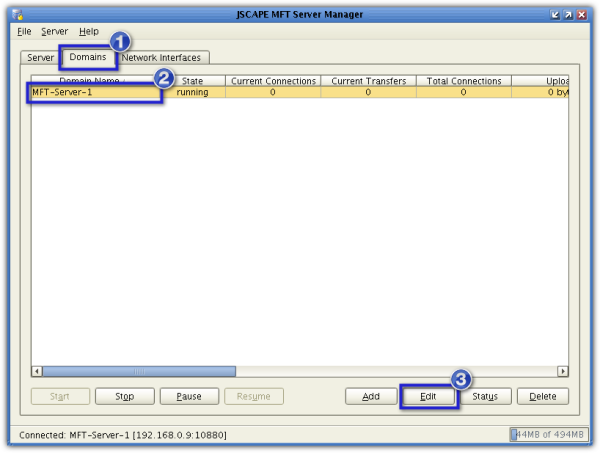 You'll then be brought to the main control screen for this domain. This is where you'll be performing most of your managed file transfer server administration tasks. In the 3rd and final part of this tutorial, I'll show you how to add a file transfer service from this screen.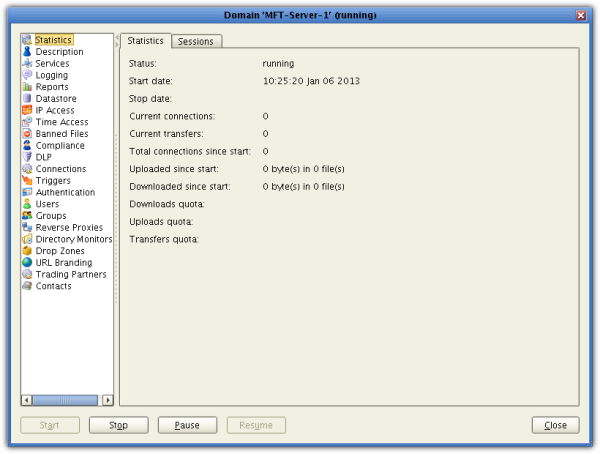 Go to Part 3 now and I'll show you how it's done.