Managed File Transfer and Network Solutions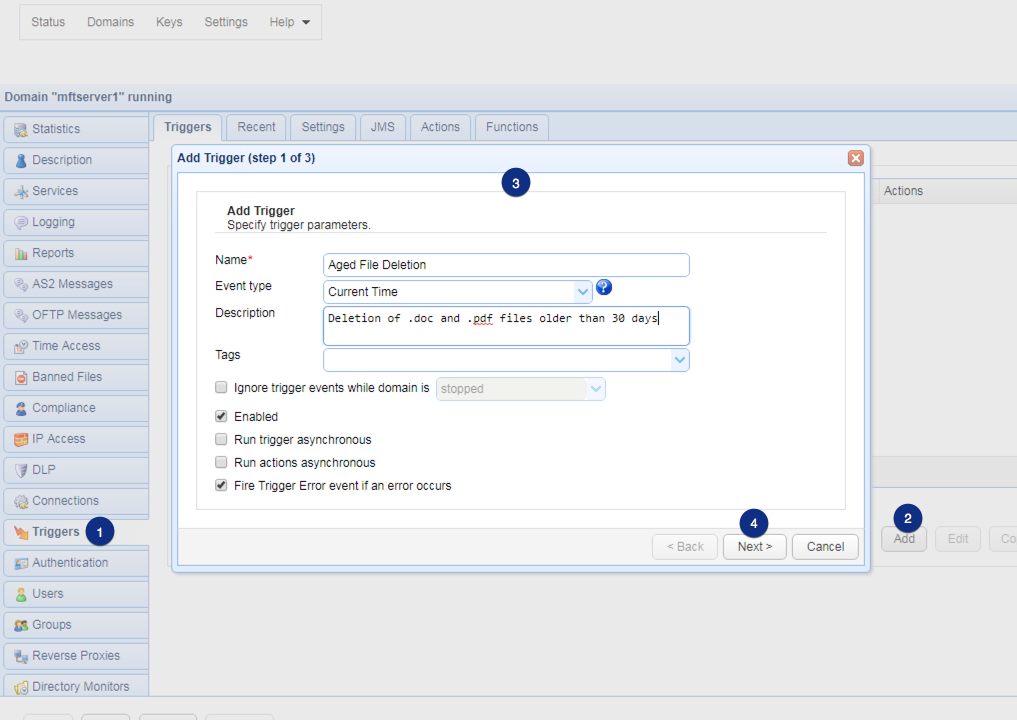 This article was originally posted on March 28, 2012 but was updated on May 31, 2018 to reflect the latest UI.
Overview
If you are familiar with JSCAPE MFT Server you may already be aware of the power and flexibility that Triggers can offer you as an administrator. If you are new to JSCAPE MFT Server, Triggers allow you to automate processes with the use of Event Type parameters and Trigger Actions. Basically, Event Types are predefined events with configurable parameters that represent a condition, when that condition is met it triggers the associated action to be performed. In this article I will show you how to create a Trigger to automate the deletion of aged files and explain how the Trigger accomplishes this task.
Read More
Topics: JSCAPE MFT Server, Managed File Transfer, Business Process Automation, Tutorials, Triggers