Solutions
AS2 Server
Commonly used in Electronic Data Interchange (EDI) and other automated business processes, AS2 is a secure and widely accepted method for exchanging B2B transaction data over the Internet.
AS2 file transfer is based on HTTP/S, making it highly ubiquitous, affordable, and easily deployable. It enables businesses to transact with large trading partners who only accept EDI. AS2 protocol provides healthcare organizations an affordable solution for achieving HIPAA EDI compliance.
Although closely associated with EDI, an AS2 server is fully capable of transmitting various XML documents and other files.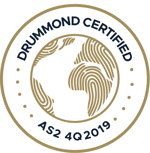 AS2 Server Features and Benefits

Unlimited trading partners - NO per trading partner fees. Your Enterprise license includes support for unlimited trading partners at no additional cost.

Integrated application server - Be up and running in minutes with no additional software to install.

Data-in-motion encryption (thru SSL) - Prevents unauthorized individuals from eavesdropping on confidential transaction data.

MDN (Message Disposition Notification) - Serves as an electronic return receipt that checks for data integrity and enforce non-repudiation. Both synchronous and asynchronous MDN are supported.

Digital signatures - Protect transactions from impostors by allowing transacting parties to authenticate messages and their sources.

Transaction logs - Help troubleshooters, auditors and digital forensics specialists trace back events if something wrong happens.

Optional profile support - Support for optional AS2 profiles including MA, FN, FN-MA, Chunked Transfer Encoding (CTE), Reliability, Restart and SHA-2

Delivered via HTTP/S - Web-based delivery reduces costs and barriers to entry by eliminating expensive proprietary technologies, dedicated lines, or third party services like Value-Added Networks (VANs).

AS2 is one of the many file transfer protocols supported by JSCAPE MFT Server. AS2 services work best with Triggers, JSCAPE MFT Server's extremely powerful feature for automating various data/file transfer processes.

Get Started
Learn More