Manage Your File Transfers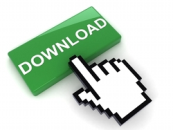 Thousands of users, multiple operating systems and file transfer protocols, ONE solution. Manage them all with JSCAPE MFT Server!
JSCAPE MFT Server centralizes all of your file transfer processes into a single application providing security, reliability and visibility.
Get Started Now!
Complete this short form to download a free fully-functional Starter license of JSCAPE MFT Server. In as little as 5 minutes you can have it installed and configured to start managing your file transfer processes.