Download JSCAPE MFT Server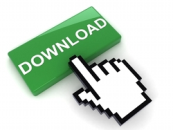 Complete the short form on your right for instant access to JSCAPE MFT Server.

JSCAPE MFT Server is a platform independent secure managed file transfer solution that centralizes all of your file transfer processes into a single easy-to-use application.
Example Secure File Transfer Server Uses
Provide a highly secure file transfer method for exchanging data both internally and between trading partners that meets PCI DSS, SOX, HIPAA and GLBA compliance requirements
Simplify file transfers by unifying all services (AS2, FTP/S, SFTP/SCP, HTTP/S, WebDAV, AFTP) and processes into a single, platform-independent solution
Accelerate secure file transfers over high speed / high latency networks up to 100 times faster than FTP using AFTP (Accelerated File Transfer Protocol)
Gain visibility and control of users and system resources
Automate secure file transfers between trading partners and respond to server side events
Provide a secure web-based file transfer gateway to clients without installing any software
Getting Started
Complete this short form to download a fully-functional evaluation of JSCAPE MFT Server. In as little as 5 minutes you can have JSCAPE MFT Server installed and configured to start managing your file transfer processes.