Solutions
Financial Services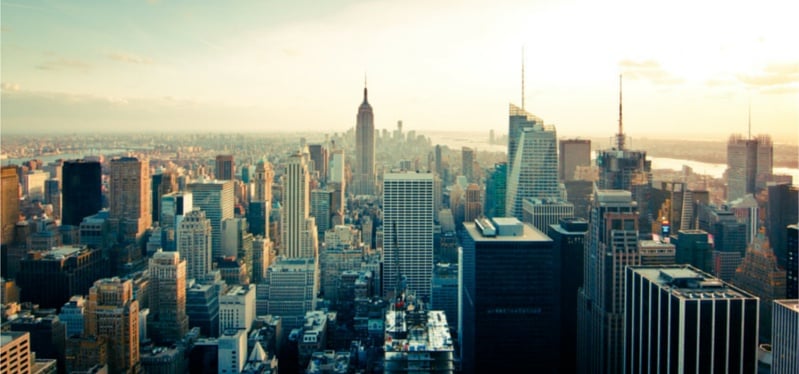 Most companies in the financial services industry are faced with an array of file transfer challenges, including internal and external security threats, stringent compliance and SLA requirements, high-volume transactions, various business objectives, and the rise of insecure file sharing practices on employee-owned mobile devices.
Banks, credit card companies, insurance companies, credit unions, and other financial institutions, should never settle for mediocre products or disparate solutions strewn together by complicated scripts. These organizations need a comprehensive solution and depend on JSCAPE MFT Server to provide complete control and visibility into file transfer activities.
Features and Benefits

Comprehensive Security and Privacy - The financial services industry suffers disproportionatly each year from losses due to fraud and cybercrime. They are consequently heavily subjected to onerous regulations like GLBA, SOX, and PCI-DSS requiring that file transfers be conducted securely.
JSCAPE MFT Server offers an abundance of security features including encryption, DLP, key management and numerous access control and authentication services designed to work cohesively to enforce security and simplify Compliance efforts.

Internal and B2B Integration - Financial transactions are often carried out over EDI and other fully automated mechanisms. To help you seamlessly integrate with departments or organizations who require these mechanisms, JSCAPE MFT Server provides the following features:

Automated File Transfer – Automate various scheduled and event driven tasks such as scheduled file transfers, archiving files according to file retention policies, virus scan and encryption of files on upload etc.

AS2 Server – Transmit EDI messages with guaranteed delivery over HTTP/S. AS2 is a more affordable, accessible, and secure method compared to traditional EDI delivery systems like VANs.

Trading Partners – Easily configure and manage B2B connections with trading partners.

High Availability – Automatically synchronize configurations between a primary and secondary server for disaster recovery or failover purposes. JSCAPE MFT Gateway may be deployed in front of JSCAPE MFT Server offering robust clustering and load balancing capabilities.

Suite of File Transfer Services - Support for all major file transfer protocols including FTP/S, SFTP/SCP, HTTP/S, Ad Hoc File Transfer and AS2. Additionally JSCAPE MFT Server offers support for UDP File Transfer, designed to accelerate file transfers over networks suffering from high latency and/or packet loss.
Get Started

Learn More