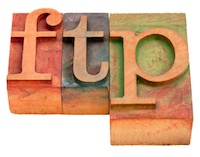 JSCAPE is pleased to announce the release of AnyClient 4.1.
This release improves support for the AFTP (Accelerated File Transfer Protocol) protocol, a file transfer protocol developed by JSCAPE that can accelerate file transfers over high-latency networks with speeds up to 100x that of FTP. The AFTP service is available as part of JSCAPE MFT Server Enterprise Edition.
This release also contains several performance and GUI enhancements designed to improve the overall user experience. All users of AnyClient are encouraged to download the latest version.
About AnyClient
AnyClient is a platform independent file transfer client supporting all major file transfer protocols including FTP/S, SFTP, WebDAV/S, Amazon S3 and AFTP.
Downloads
Download AnyClient
Download JSCAPE MFT Server