Benefits of using the JSCAPE MFT Server as an AS2 Server
Words By John Carl Villanueva
Last Updated:
When choosing an AS2 server, it is important to find one that supports automation. Learn why the JSCAPE MFT Server is the best option as your AS2 server.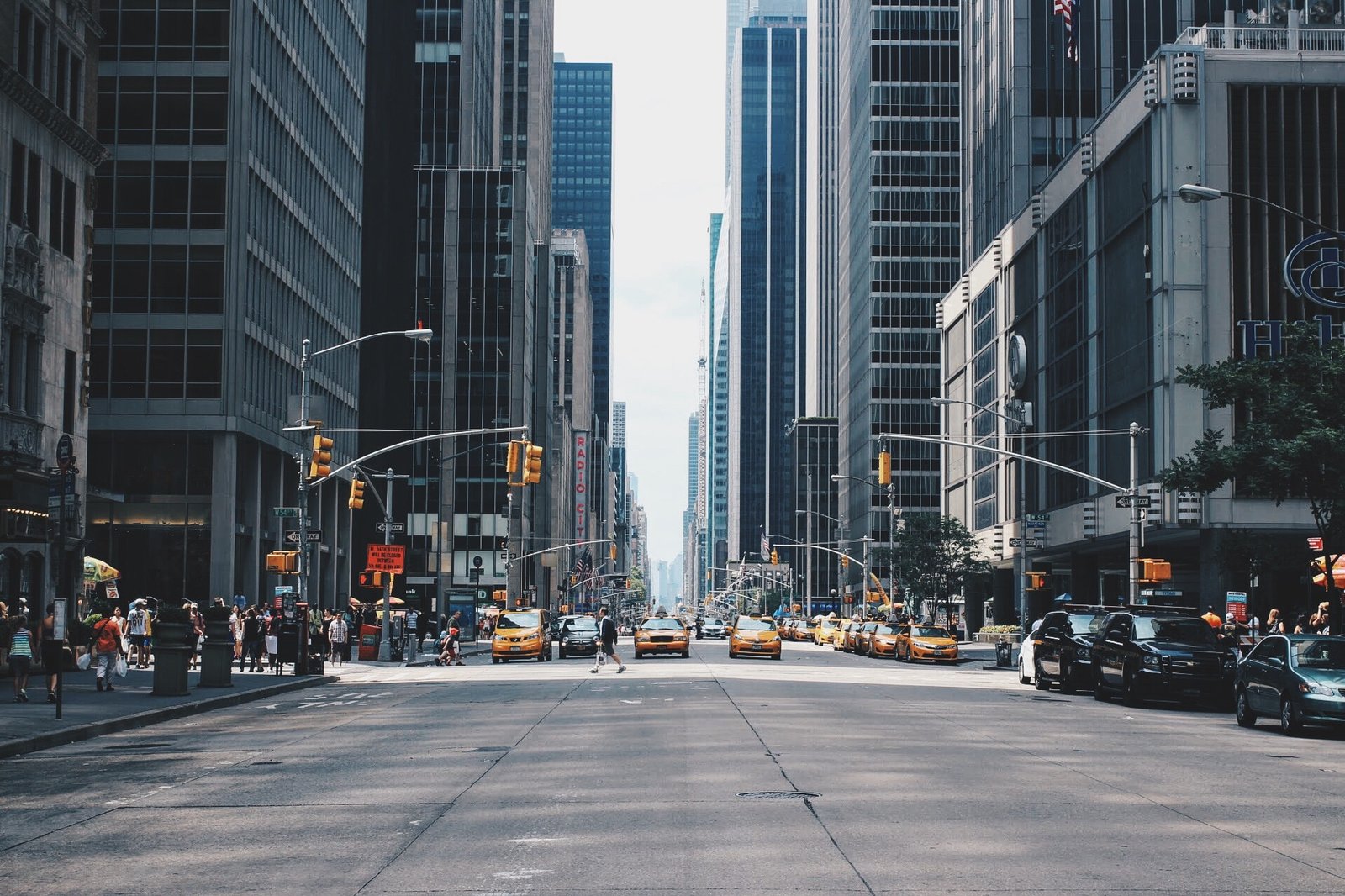 As promised in our last post, we're going to talk about JSCAPE MFT Server and why it's the perfect choice for an AS2 server.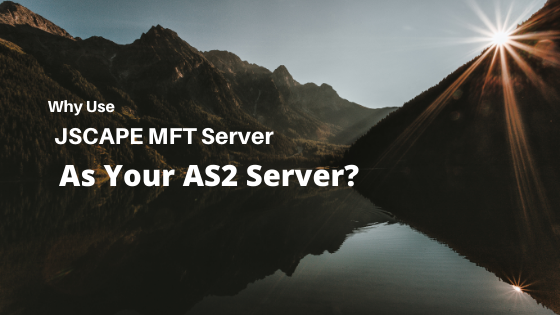 First, let me explain in a nutshell what JSCAPE MFT Server is. JSCAPE MFT Server is a multi-protocol, platform-independent managed file transfer server. Being a managed file transfer server, it does one thing very well — enable businesses to perform highly secure, automated file transfers. But why is it the perfect solution for doing AS2 transactions?
Powerful and easy business process automation
As discussed in our previous post, 'How To Pick The Best AS2 Server For Your Business', one of the most important criteria for an AS2 Server is whether it has the ability to support automation. We also added that, ideally, the automation-enabling feature had to be easy to use.
JSCAPE MFT Server's extensive suite of automation-enabling features, collectively known as Triggers, is just that. By leveraging the power of triggers, server administrators can automate a variety of business processes. What makes them even more appealing is that triggers are very easy to set up.
For example, a trigger that detects when a file (e.g. an EDI document) is added to a monitored directory and then transmits that file to a trading partner can be constructed in just 2 minutes or less. If you want to see how easy that particular example is set up, you may read the blog post (or watch the embedded video in the post) 'How To Set Up An Automated AS2 File Transfer'.
Recommended reads:
Introducing the New Trigger Conditions Expression Builder
Introducing the Redesigned Trigger Action Workflow
How To Address the IT Skills Gap In Manufacturing
How To Fetch Files from Multiple SFTP Servers and Then Send to a Trading Partner
Drummond-certified
The importance of a Drummond certification in an AS2 solution can't be over-emphasized. It's really the most reliable indicator of how interoperable your AS2 server will be. When you use a Drummond-certified AS2 server, you can significantly minimize the amount of downtime normally wasted just trying to make an AS2 connection work.
Drummond-certified AS2 servers undergo a battery of tests that cover a wide range of configurations and real-world scenarios so that, the moment these servers are deployed into production, they can seamlessly connect with other Drummond-certified trading partner servers.
JSCAPE MFT Server has been Drummond-certified since 2015 and is running in several production environments in various industries, including: software development, professional services, transportation, supply chain, banking, IT services, retail, logistics, insurance, and many others.
Easy and flexible deployment
JSCAPE MFT Server is a Java-based application. This means, it can run on Windows, Linux, Solaris, AIX, and just about any operating system out there that runs a Java runtime. If your server admin(s) prefers Windows, then you can simply run it there. If he/she's a Linux person, then you can run it on Linux as well. Your sysadmins won't have to learn an operating system they're not already familiar with just so they can install MFT Server.
This flexibility is also extremely valuable in large organizations where you will likely have a mix of different platforms and want to be able to deploy your AS2 server on whichever platform suits best in a given scenario.
In graphical operating systems like Windows Server or Mac OS, JSCAPE MFT Server installers are accompanied by installation wizards that simplify the installation process. And, in addition to the documentation, we also have a large collection of tutorials where you can find instructions on how to go about not only the installation but also various set ups. But that's not all.
In the event you get stuck, you can easily request assistance at our Help Desk, where we have tech support staff available around the clock (24/5). You can also acquire a Level 3 or Level 4 Technical Support subscription if you need 24/7 assistance.
Easy administration
JSCAPE MFT Server instances are managed via a web-based administrative GUI (graphical user interface). Because it is web-based, you can load it from any web browser (e.g. Chrome, Edge, Internet Explorer, Firefox, Safari, Opera, etc) and perform either local or remote administration from any device, be it a desktop, laptop, tablet, or even a phone with a sufficiently-large screen.
The administrative interface is highly intuitive and supports point-and-click, drag-and-drop, and other mouse as well as touch gestures. A lot of the elements in the admin UI come with context-sensitive help and tooltips where you can get instant guidance/reference when setting things up.
Multi-protocol support
If you transact with multiple trading partners, chances are, not all of them will be using AS2. Some might be using SFTP, others FTPS, others OFTP, and so on. As discussed in our previous post, in scenarios like this, it would be more practical (not to mention much easier for your IT staff) if you transacted with all these trading partners using a single file transfer solution.
JSCAPE MFT Server supports a wide collection of file transfer protocols and services, including:
AFTP
AS2
Amazon S3
Amazon AWS
Google Cloud
Google Cloud Storage
Microsoft Azure File Service
Microsoft Azure Data Lake Gen 1
FTP
FTPS
IMAP
OFTP
POP3
REST
SFTP/SCP
WebDAV
TFTP
and more
Enterprise-grade security
The last criteria we emphasized in the article How To Pick The Best AS2 Server For Your Business was security. JSCAPE MFT Server is designed especially for B2B exchanges. And because these exchanges demand an exceptionally high level of security, with some even subject to strict regulatory requirements, security is baked into its core.
So just how secure is JSCAPE MFT Server? It's fully capable of helping you meet and even exceed requirements of data security/protection laws and regulations like HIPAA, PCI-DSS, GDPR, and US state data breach notification laws.
For more information about JSCAPE MFT Server's security capabilities, read these posts:
A Guide to HIPAA Compliant File Transfers
Guide to PCI DSS Compliant File Transfers
Required MFT Server Password Settings for PCI DSS Compliance
Ensuring GDPR Readiness with MFT Server
Streamlining Data Transfers for State Data Breach Notification Law Compliance
The Ultimate Guide To Hardening Your Secure File Transfer Server
Download a highly secure and automated AS2 server for FREE
Should you wish to give JSCAPE MFT Server a test run, you may download the FREE Starter Edition from here.