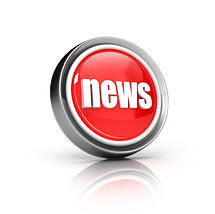 JSCAPE is pleased to announce the release of JSCAPE MFT Server Plugin for Outlook version 2.4. This release includes a number of enhancements, highlights of which include:


Improved performance of sending emails, particularly for very large files.
Added progress bar for uploading and zipping files.
Added ability to cancel a file upload or zip process.
Download
JSCAPE MFT Server Plugin for Outlook is available free of charge to licensed Enterprise users of JSCAPE MFT Server.

Download JSCAPE MFT Server Plugin for Outlook
About JSCAPE MFT Server Plugin for Outlook
JSCAPE MFT Server Plugin for Outlook can be used in combination with compatible versions of MS Outlook and
JSCAPE MFT Server
to perform
ad-hoc file transfer
. Users can easily
email large files
without concern for messages being rejected or clogging email servers.
Features
Avoid bounced emails due to large file attachments or strict firewall rules at the email server.
Avoid clogging recipients inbox with large files allowing user to download files at their leisure.
Email multiple files with ease.
Receive optional notification when recipient picks up files.
Streamline document collaboration both internally and with customers.
Restrict access to content after a given period of time.
Share files with users without having to create a user account on the server.