Overview
In our last post, we talked about how you could get more granular when delegating administrative privileges on your MFT Server by using what we call Administrative Roles. Today, we teach you how to get even more granular by employing Administrative Tags.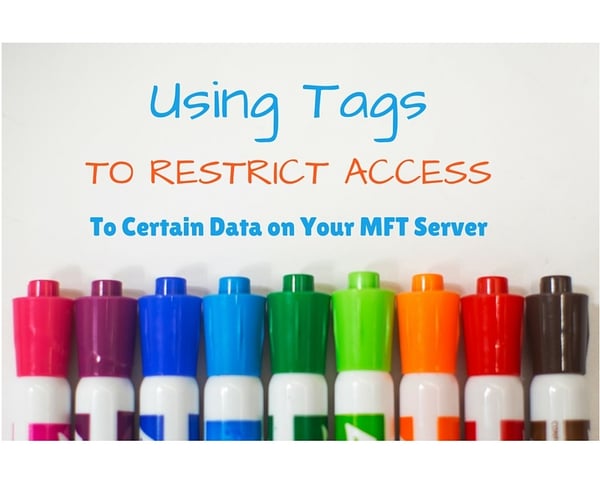 ---
While Admin Roles restrict access to certain modules and settings on JSCAPE MFT Server, Admin Tags restrict access to certain kinds of data in a module. Let me give you an example.
Let's say you want to grant one of your assistant administrators access to the Users module. However, you only want that admin to view those users who are located in the Northwest Region. How would you do that? That's right. You use Administrative Tags.
You can view existing Tags by launching the JSCAPE MFT Server administrative console and going into Server > Settings > Manager Service > Tags. To add a new tag, just click the Add button.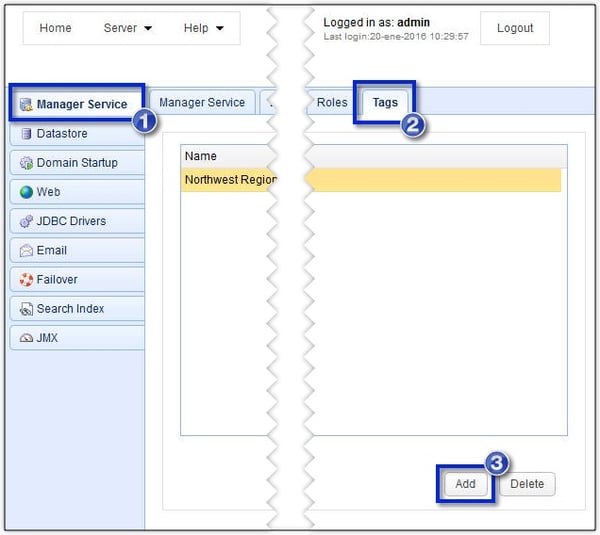 Once the Add Tag dialog is displayed, enter a name for the new tag and then click the OK button.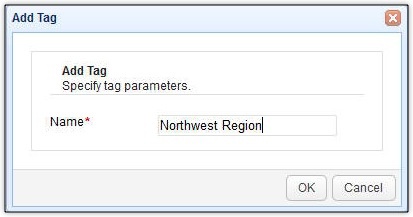 Now that you have a Tag, you will want to assign that Tag to an Administrative Role. To do that, just navigate to the Roles tab, select your desired Role and then click the Edit button. For the purpose of this tutorial, let's just say we selected the "Trigger Manager" Role.
When the Edit "Trigger Manager" Role dialog appears, scroll down to the Domain Permissions section and click on the Tags cell of the desired domain. This will expand a drop-down list containing all available tags. Select your desired tags and then click OK.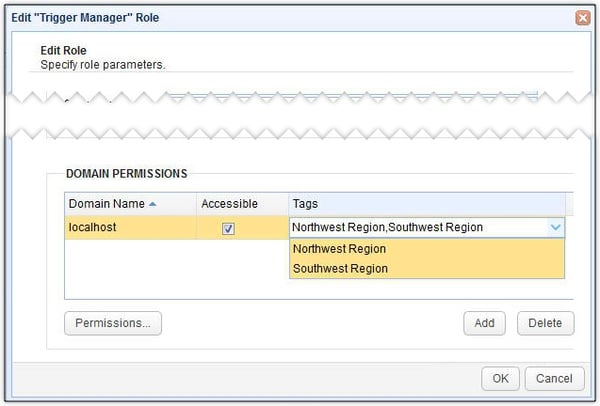 Let's say we selected the Northwest Region and Southwest Region tags. So, from this point onward, all data tagged with Northwest Region or Southwest Region tags will be accessible to all assistant admins assigned with the "Trigger Manager" Role.
Tagging can be done on a wide range of data. These include Triggers, Users, Groups, Groups, Reverse Proxies, Directory Monitors, Drop Zones, Contacts and more. You may tag an object during creation or while editing it. The example below illustrates how you tag a Contact with the Northwest tag. This will limit visibility of this Contact to those administrators who are assigned a Role that has a Tag of Northwest.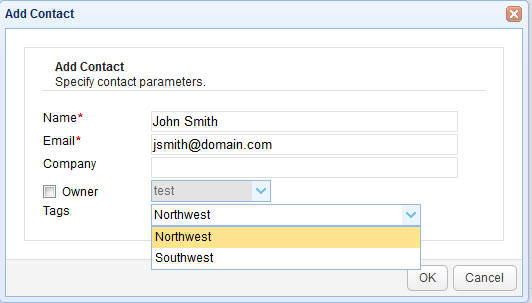 Here's another example. This one shows a trigger being tagged. Tags need not be based on geographical locations. You can, for instance, create tags for internal and external business processes, tag triggers accordingly, and then assign those tags to designated administrator roles. The possibilities are endless.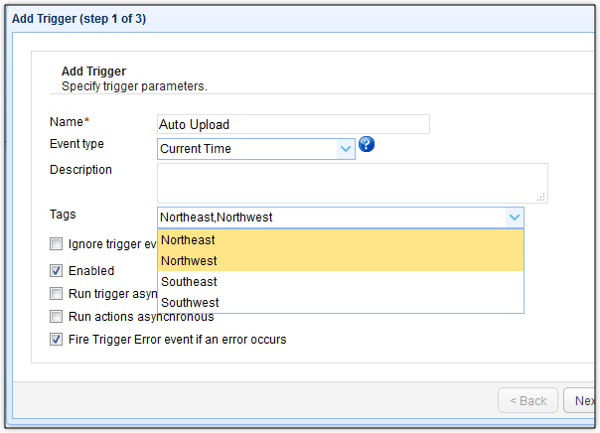 Get Started
Would you like to try using Administrative Tags and Administrative Roles yourself? Download a free, fully-functional evaluation edition of JSCAPE MFT Server now.