Most of these file transfer protocols should already be running on your network. Can you identify their respective default port numbers?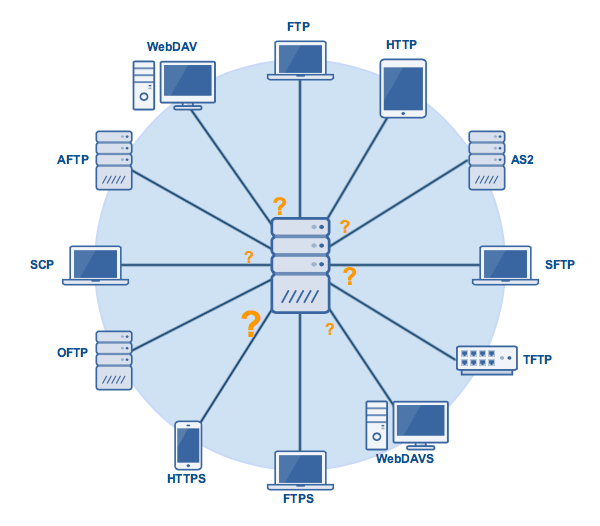 Answers can be found below but try to guess them first before scrolling down.
---
Done already? Let's see how well you did...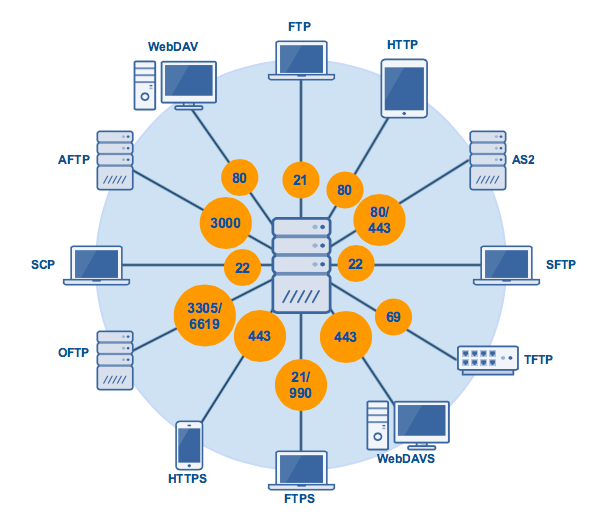 What your score likely means
12 - Unbelievable. This can only mean two things: Either you work for JSCAPE or you're a rabid fan of this blog. We're hoping it's the latter. :-)
11 - Excellent! You must be a multi-protocol wizard who eats data transfers for breakfast.
7 - 10 - Awesome. You're not only an expert in secure file transfers but also well-versed in EDI and other automated, enterprise-grade data exchanges.
3 - 6 - You're familiar with client/server file transfers but probably haven't explored business process automation.
In case you're wondering...
---
Want to try a server that supports all 12 protocols?
Download the free, fully-functional evaluation edition of JSCAPE MFT Server.