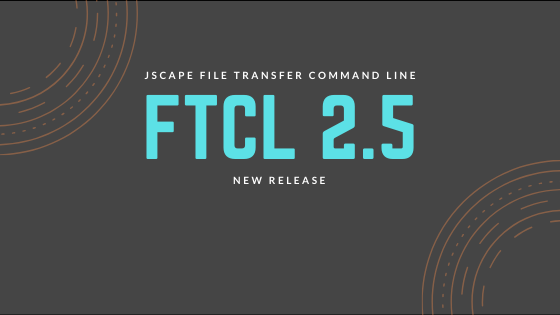 JSCAPE, the leader in platform and protocol independent managed file transfer solutions, is pleased to announce the latest release of File Transfer Command Line (FTCL), version 2.5.
FTCL is a platform independent utility for scripting file transfers. It requires no programming experience and has an intuitive scripting language that can be used to automate routine file transfers.
With FTCL 2.5, users are now given the ability to enable or disable pipelining in SFTP connections. When enabled, pipelining can make SFTP work faster. For example, an SFTP upload can become faster when pipelining is enabled.