Solutions
Mobile File Transfer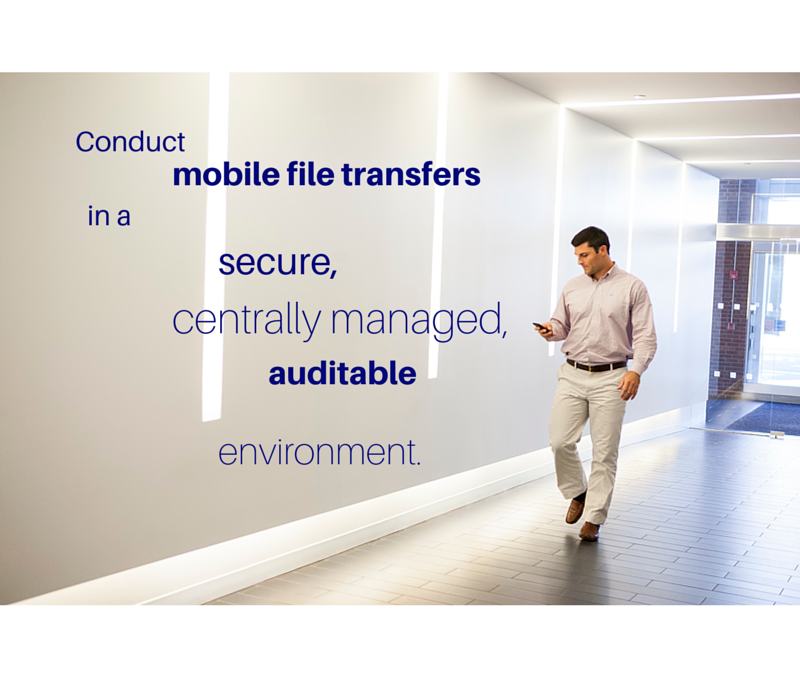 Mobile file transfer is a highly requested feature that enables users to upload and download files securely between a company server and their tablet or smartphone.
Sought by enterprises that have executives and employees who often work on the road, mobile file transfer significantly increases productivity while keeping data safe. It does this by making company files easily available in a secure, centrally managed, and auditable manner.
JSCAPE MFT Server provides mobile file transfer services for Android and iOS mobile devices. The Android File Transfer Client and the iOS File Transfer Client can be downloaded for free from Google Play and the Apple App Store respectively.
Features and Benefits

BYOD ready - JSCAPE's mobile file transfer service is delivered through JSCAPE MFT Server. Hence, it's backed by enterprise-grade security features like SSL encryption, logging, central management, data-at-rest encryption, password management, and many others, thereby making it easy for you to implement stringent BYOD (Bring Your Own Device) policies.

Easy to use - The Android and iOS file transfer mobile client apps are designed to be highly intuitive, allowing users to easily transfer files with simple touchscreen gestures.

HTTP/S - Files may be transported via HTTPS, which makes connections compatible with most firewall configurations without compromising security.

Multiple sites - A single mobile file transfer app installation can save multiple site connections which would then be easily accessible from the home screen. This can be particularly useful if you have a large company or collaborate with other organizations and hence would have several file transfer servers to connect to.
Get Started

Learn More