Download SSH Factory Java SSH and Java Telnet Components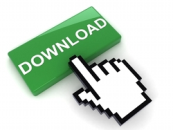 SSH Factory is a library of Java SSH and Java telnet client classes for communicating with SSH and telnet servers.
Java SSH Components and Java Telnet Components
Improve efficiency and reduce network down time by automating router configuration tasks with Java SSH components and Java telnet components
Save time by creating scripts to automate user creation, deletion and password management tasks
Simplify complex remote procedures using task automation
Getting Started with SSH Factory Java SSH Components & Java Telnet Components
Complete this short form to download a fully-functional 30 day evaluation of SSH Factory library of Java SSH compoentns and Java telnet components. In as little as 5 minutes you can add Java SSH and Java telnet capabilities to your applications.