Java Components - Download Secure iNet Factory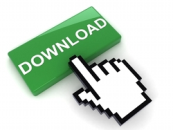 Secure iNet Factory is a suite of easy-to-use Java components for developing network capable applications. It includes components for all major networking protocols including DNS, SMTP, FTP, FTPS, HTTP, HTTPS, IMAP, MIME, NNTP, POP, SFTP, SSH, telnet, SSL and several others.
Example Uses for Secure iNet Factory Java Components
Secure transmission of data over the Internet using one of the many encryption enabled Java components
Automation of routine network tasks
Addition of network capabilities to your existing applications
Streamlining data exchange between you and your trading partners
Get Started with Secure iNet Factory
Start your fully functional 30-day evaluation of Secure iNet Factory today. Complete this short form to download our suite of easy-to-use Java components. In as little as 5 minutes, you can network capabilities to your Java applications.