Download AnyClient Enterprise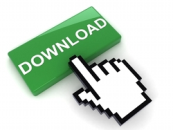 AnyClient Enterprise is a web based file transfer client with support for all major file transfer protocols including FTP/S, SFTP, Amazon S3, WebDAV/S and AFTP. AnyClient Enterprise can be embedded within any web page making it ideal for companies wishing to provide users a user friendly, zero installation method of connecting with file transfer servers.
Example Uses
Web hosting providers can reduce support calls by giving users an easy way to manage and update their web sites
Empower a sales team by offering mobile access to important files via the web
Educational institutions can offer students and faculty web based access to file transfer server resources both on-campus and from home
Printing and design firms can streamline the pre-press process giving customers an easy method of uploading files
Improve existing processes by providing a simple way to exchange data with business partners and customers
Getting Started
Complete this short form to download a fully-functional evaluation of AnyClient Enterprise. In as little as 5 minutes you can have AnyClient Enterprise installed and configured to start handling web based file transfers.