Download AnyClient
Complete the form to the right and download the AnyClient file transfer client application.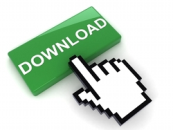 Example Uses
Connect to FTP/S, SFTP, WebDAV/S, Amazon S3 and AFTP (Accelerated File Transfer Protocol) services.
Provide your users with a free user friendly file transfer client application.
Reduce your support and licensing costs.
Getting Started
Complete this short form to download the AnyClient application for your environment. Installers are available for Windows, Mac OS X, Linux and Solaris environments.