Talk to a File Transfer Expert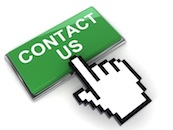 We're here to help you in answering your questions about enterprise file transfer. From basic topics to advanced deployments, we can explain to you how JSCAPE can solve your business challenges or assist you in developing your file transfer management strategies.



Existing Customers
If you are an existing customer or an evaluation user with technical support questions regarding installation and/or configuration please contact our Help Desk for immediate access to a support engineer and a prompt reply.
New Customers
If you would like to schedule a product demonstration or receive a phone consultation from a salesperson please submit the form on the right side of this page.