Download SSH .NET Components & SFTP .NET Components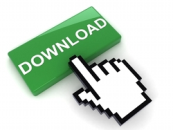 Fill out the form and get immediate access to SSH Factory for .NET.
SSH Factory for .NET provides developers with a set of .NET based client components that facilitates communication with SSH servers. It includes SSH and SFTP (SFTP over SSH) .NET components.
SSH Factory for .NET - .NET Component Uses
Securely transfer files using SFTP
Improve efficiency and reduce network down time by automating router configuration tasks with .NET components
Save time by creating scripts to automate user creation, deletion and password management tasks
Simplify complex remote procedures using task automation
Get to know our easy to use .NET components library that includes SSH .NET components and SFTP .NET components allowing you to transfer files securely and secure network communications with just a few lines of codes.