Download JSCAPE MFT Synchronizer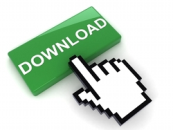 Complete the short form on your right for instant access to JSCAPE MFT Synchronizer.

JSCAPE MFT Synchronizer is a platform independent file synchronization server centralizing all of your synchronization processes into a single easy to use web based application.
Example File Synchronization Uses


Synchronize files between hosts using any combination of file transfer protocols
Push and/or pull files on an on-demand or scheduled basis
Getting Started
Complete this short form to download a fully-functional evaluation of JSCAPE MFT Synchronizer. In as little as 5 minutes you can have JSCAPE MFT Synchronizer installed and configured to start synchronizing files.