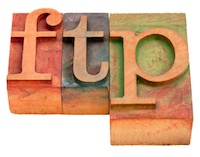 JSCAPE is pleased to announce the release of AnyClient Web, an intuitive web based file transfer client available for Windows, Mac OS X and Linux operating systems. AnyClient Web supports all major file transfer protocols including FTP/S, SFTP, WebDAV, AFTP and Amazon S3.
"Users need to be able to transfer files without having to locate, purchase, install and learn complicated file transfer software. AnyClient Web solves this problem by offering a simple web based file transfer client that is accessible from anywhere in the world. Best of all it's completely free." said Van Glass, CEO of JSCAPE.
AnyClient Web is perfect for users looking for a no-hassle method of transferring files. It is especially popular with users connecting from shared environments where the installation of file transfer software is prohibited (e.g. internet cafes and computer labs).
Sign-Up for a Free Account Now!