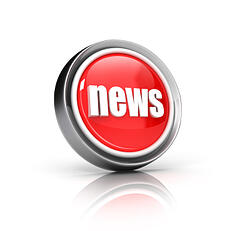 JSCAPE is pleased to announce the release of JSCAPE MFT Server 8.2. This latest version comes with a number of user interface and performance enhancements, but the biggest news is the newly added support for AFTP actions in the triggers module.
JSCAPE's AFTP (Accelerated File Transfer Protocol) was given a complete overhaul in the previous release, allowing for accelerated file transfers over high latency networks. AFTP is a hybrid TCP/UDP protocol developed by JSCAPE that enables users to accelerate file transfers over high speed networks that are unable to fully utilize network throughput due to high latency and/or packet loss. Under these conditions JSCAPE software can perform fast file transfers up to 100 times quicker than FTP and other file transfer protocols.
Triggers are a core feature of JSCAPE MFT Server that allow users to automate a number of file transfer related business processes. Users are now given the ability to combine triggers and AFTP to automate fast file transfers.
"Organizations who need to transfer files over long distances on a schedule or in response to server events will find AFTP trigger actions extremely useful." said JSCAPE CEO Van Glass.
"For example, you're in New York and your trading partner is in Seoul and you need to schedule a large file transfer that will arrive within the next 3 hours. Due to the high amount of network latency between New York and Seoul, a large file transfer may take a day or more with conventional protocols like FTP or SFTP. However, using AFTP you can reduce this to mere minutes, saving you a great deal of time and hassle." explained Mr. Glass.
Learn More About Fast File Transfer
How to Boost File Transfer Speeds 100x Without Increasing Your Bandwidth.
Downloads