Managed File Transfer and Network Solutions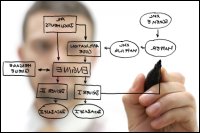 IT departments are continually being asked to do more with less. These constraints can make installation and configuration of new software a real headache. No worries JSCAPE has the cure.

JSCAPE is pleased to announce that it now offers remote installation and configuration services for JSCAPE MFT Server and JSCAPE MFT Gateway.

In just an hour a JSCAPE installation expert can have your software up and running. Let us save you valuable time, as well as ensure your software is configured to perform at the highest levels of efficiency and security. Our installation expert will also be available to answer any technical questions.
Read More
Topics: News, JSCAPE MFT Server, JSCAPE MFT Gateway