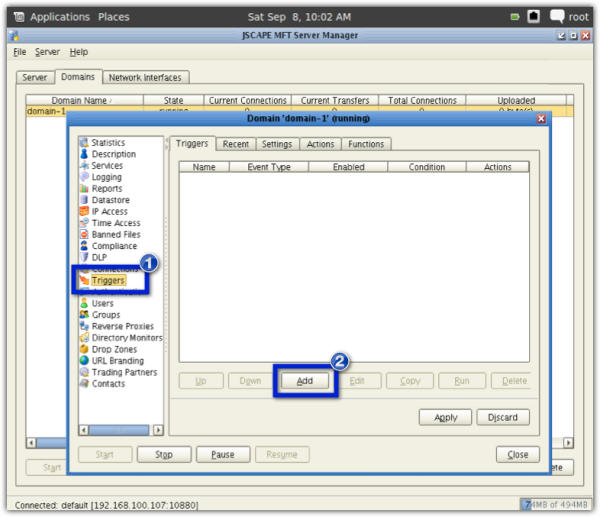 Configuring JSCAPE MFT Server to auto-update Kaspersky database
In Part 1 of this article, you learned how to automate virus scanning on files uploaded with JSCAPE MFT Server using the Kaspersky Antivirus 8 for Linux File Server. But of course, we know very well that new viruses are created every hour. So, your Kaspersky antivirus database has to be updated if you want it to scan effectively.

Here in Part 2, we'll teach you how to setup your JSCAPE MFT Server for automated updates. Basically, you'll be setting up a regular schedule for those virus database updates.

Actually, Kaspersky Antivirus 8 for Linux File Server already comes with its own scheduling feature, which also allows a user to setup a scheduled update. It's even possible to configure Kaspersky for automatic updates during the Initial Configuration process, which follows right after installation. If you enable automatic updates that way, Kaspersky will run automatic antivirus database updates every 30 minutes.

You can use those methods if you want. We're just providing you with another option that can be carried out on your JSCAPE MFT Server Manager.
Read More